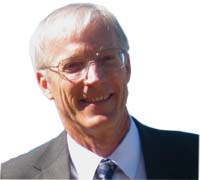 I am running (December 12, 2017) for election in 2018 to the New Mexico House of Representatives, District 43, to take the place of our present State Representative, Stephanie Garcia Richard, who is now running for the office of NM Commissioner of Public Lands. I'm convinced there's a lot we can do in state government to get our economy working better for everyone. I support values such as standing up for working people, equal rights for all, and the need for government to step in when free markets are abused by monopolies. As a legislator I will focus on:
These are not just the right things to do; they are parts of a program to bring the economy of our district and state into a sustainably prosperous 21st century. Healthy, well-educated people living in a safe, unpolluted environment are productive people.
I call myself a fiscally responsible progressive, because if we do these things right, we'll save money. Better funding for behavioral health and anti-addiction programs will save lives and cost less in the long run than dealing with sick and addicted people in jails. Better education, health care, and a healthy economy will make people less likely to fall into drug addiction or other criminal behaviors.
I am a retired physicist. There are lots of lawyers, business people, and teachers in the State Legislature, but I can bring a different set of skills: those of an applied scientist. I will work to ensure state government's policies are based upon facts and sound science. These skills should be useful in understanding complex issues like renewable energy, health care, and tax reform.
I have been active in local, state, and national politics for a long time. My wife Naishing and I worked very hard in 2008 to get President Obama elected. I ran for the Democratic nomination for District 43 in 2010, but lost to Stephanie Garcia Richard, who then lost in the general election to Jeanette Wallace. We both came back in 2012, Stephanie to run for District 43, and myself to run for County Council. We both won, and have been re-elected to those positions for the past six years.
I will continue to serve on the Los Alamos County Council during the District 43 campaign. I have been an activist on County Council. We have gone forward with projects that benefit the community, in economic development, housing and infrastructure, preserving the environment, and quality of life. In the State Legislature, my approach will be the same: communicate, prioritize, be fiscally responsible, and do things in a sustainable way.
Once again I am knocking on doors and asking people what I can do to make government work better for all of us. Take a look at this website as the campaign progresses, and tell me what you think. I am happy to offer my skills and experience to serve the citizens of District 43 as their state representative.
Pete Sheehey
February 22, 2018